Poisson cru (ia ota) is the national dish of The Islands of Tahiti. You can taste it if you decide to join us in one of our cruises. Until then, you can try it at home.
Poisson cru is made with the freshest of ingredients as found in the islands of Tahiti. This melt-in-your-mouth entrée consists of raw fish and diced vegetables soaked in coconut milk and marinated with lime juice.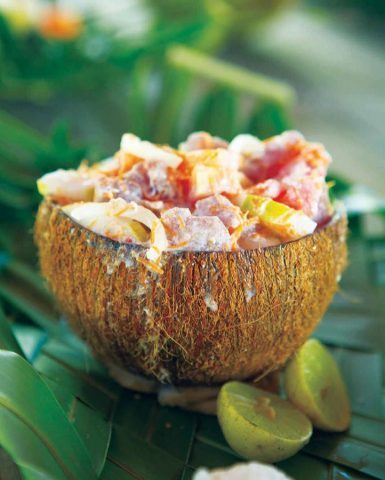 While most commonly made with raw fresh tuna it can also be prepared with numerous other fish such as crab ("ota pa'a/paka"), eel ("ota pusi"), lobster ("ota ula"), mussels ("ota pipi/maso"), octopus/squid ("ota fe'e/feke"), prawns ("ota ulavai"), and sea urchin ("ota vana/tuitui"). If none of those are available you can make it with jack fish, halibut, salmon or snapper.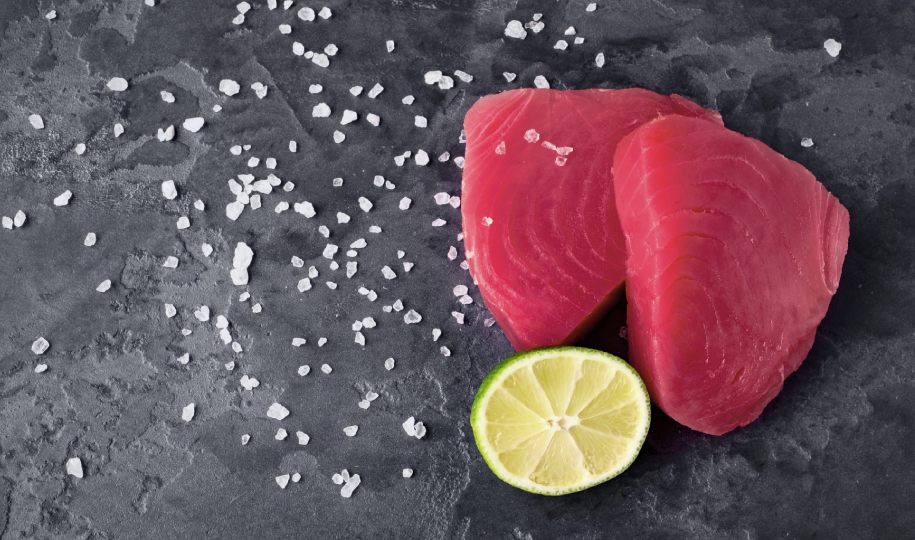 Ingredients
1.75 pounds tuna (fresh, sushi-grade)
1/2 cucumber (3.5 ounces)
1 tomato (1.75 ounces)
1 bell pepper (green)
1 large onion (2.8 ounces)
8 limes (juiced)
1 glass of coconut milk
Salt and black pepper to taste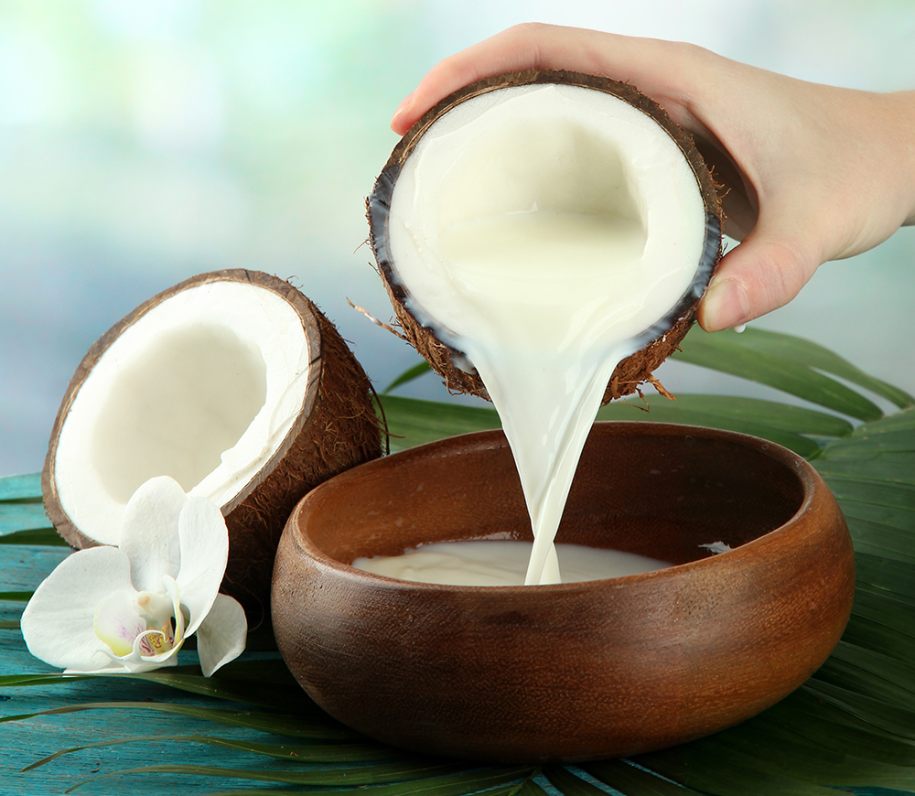 Steps to Make It
Dice the fish into 1/2-inch cubes, rinse with fresh water, drain and place in a large salad bowl. Some recipes call for a little salt in the water, but this is optional and a matter of taste.
Squeeze the limes and pour the juice over the fish. Mix well and chill 15 to 20 minutes in the refrigerator.
Cut onion and green pepper into thin slices, cut tomato into small cubes, remove seeds from cucumber and cut into thin half moons.
Drain some of the lime juice, add the vegetables and season with salt and pepper.
Five minutes before serving, add the coconut milk.
Present on a bed of lettuce, on individual plates, or, even better, in a coconut shell. Serve chilled.