Variety Cruises, Greece's leading small ship cruise company, proudly announces a new era for the company by launching a new brand identity ushering in a new chapter as the third generation officially takes the wheel. The new logo draws inspiration from a traditional compass, evoking the nostalgia of the seven-decade old company, founded by Diogenis Venetopoulos in 1949. "My grandfather had an extensive collection of compasses, which he used in his very first work as a tour guide, where he followed his instinct (and where the wind took him) for a compass-driven adventure," said Variety Cruises CEO Filippos Venetopoulos. "So when we decided to move the company forward, we are doing it in a very literal way, with the compass at the core of what we stand for, leading us into the future. Yet, it's also figurative, as we believe that the mental compass of diversity and sustainability should direct us wherever we go, both in our home country of Greece and the new destinations where we visit."
Ιn ancient times the 'keeper of the winds' was Aeolus, made famous in Homer's Odyssey. He was often associated with the four wind gods called the Anemoi and were named after the four cardinal points of the compass. Their legacy echoes through to modern times, and even millennia later, Anemoi is the word for winds in Greek and the names of the directional winds in Greece still bear resemblance to these ancient wind deities.
Variety Cruises also relies heavily on the wind gods leading its itineraries, which often change with the winds, especially in the Cycladic islands, where the company began many of its routes. "During the meltemi which blows from May to September, it's not uncommon for our itineraries to change, which can lead to the best adventure," said Venetopoulos. "With small boats, we are better able to navigate once the wind gods push us in a different direction by entering small ports, or simply dropping anchor in an ancient cove."
So it is with the wisdom of his grandfather (and his father who followed)—and the sage ancients—that he leads the company into 2023, continuing the honor the founder's lifelong mission of providing seven-day, life-enriching experiences at sea to new destinations outside of Greece, as the company expands its operations abroad. Today, that mission continues with Venetopoulos' new mantra, eyeing a " 'Better World at Sea', one cruise at a time.' "
Operating in Greece, the Seychelles, Tahiti and beyond, the cruise company is now positioned as a singular hospitality company with philanthropy, diversity and sustainability—in addition to discovery—as part of its ethos.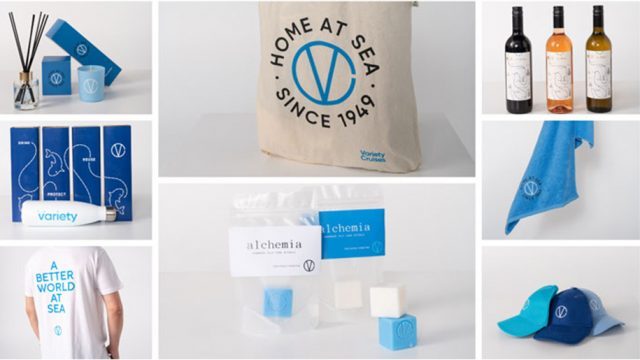 The company's rebranding involves everything from a new logo and merchandising to a website with innovative aesthetics and features such as a 360-boat view that allows viewers to virtually explore the vessel before booking their odyssey. In addition, Variety Cruises is seizing this opportunity to introduce an entirely new philosophy to cruising that is more hospitable, sustainable and adventurous.
"We are very proud to have made it here, after more than seven decades in the industry," said Venetopoulos, now the third generation to helm the company. "Like our father and grandfather, our drive and passion are evident in who we are and all that we do."
In 1949 following the war, Variety Cruises' founder – formerly Zeus Tours at the time –Diogenis Venetopoulos, a historian turned tour guide, had a vision to share the world through his eyes, aboard small wooden boats that explored the seas. As a true pioneer in his industry, even then sustainability was at the core of his vision. He was a man that was climate-positive; a man before his time. Variety Cruises was the first, small boat company to share the history of the Greek Islands with the world.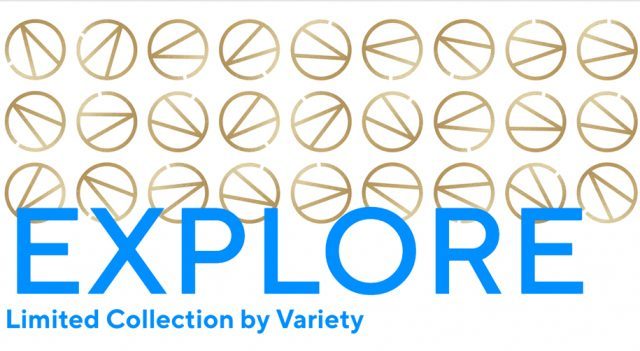 GO DEEPER
With this rebrand, Variety Cruises gives way for guests' wishes and their own adventuring instincts by introducing new destinations, off the beaten track locations and an ever-expanding Limited Collection series of cruises, for those interested in thematic travelling, with itineraries such as a Wines of Greece, Hiking Cruise (Greece) and a Culinary Journey (Seychelles).
"We cater to those cruise goers who perhaps have been there, done that, and now they are seeking an odyssey with a twist, and we are most certainly the cruise company for non-cruisers, perfect for those travelers who are looking to immerse themselves fully into a destination in a different way," said Filippos. "Honoring our history and experience since 1949, we now hope to go deeper into the destinations, their local cultures and communities, by allowing guests to pick their interest with thematic cruises (Limited Collection) such as wellness, and new active styles including hiking and other adventures."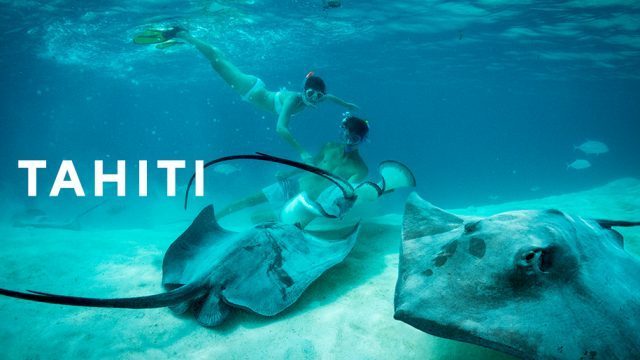 Being on a small boat, passengers have access to private beaches and secluded locations that other (larger) cruise ships do not. To concur with the rebranding, Variety Cruises is bringing back beloved itineraries in off the beaten track destinations such as the Red Sea, West Africa and the Seychelles, but also adding new destinations including Tahiti and the French Polynesia, which are launching in January 2023.
Travelers get to experience everything from outstanding wildlife along the West Africa Coast and upstream the Gambia River, to island hopping in French Polynesia discovering geometric ridges strung with waterfalls to flat, desert-like atolls where lagoons far outsize the landmass, breathtaking underwater worlds, otherworldly beaches and tropical jungles in the Seychelles.