Cruising through the serene Mediterranean waters surrounding Italy and Malta is a dream for many travelers. With Variety Cruises, this dream becomes a remarkable reality. Offering a captivating blend of history, culture, and breathtaking landscapes, Variety Cruises introduces you to the treasures of Italy and Malta through meticulously crafted 7-night and 10-night voyages.
Setting Sail with Variety Cruises
Variety Cruises is renowned for its small, boutique vessels designed to provide an intimate and exclusive cruising experience. By capping passenger numbers at around 50 guests per cruise, they ensure that every traveler enjoys personalized attention, top-notch service, and ample space to relax and explore.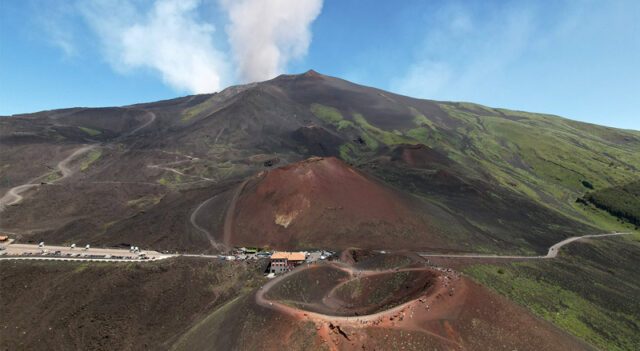 Discovering Italy and Malta
Variety Cruises' 7-night and 10-night itineraries in Italy and Malta are a harmony of discovery, relaxation, and cultural immersion. While these cruises were temporarily on hold, they are set to resume in 2025, offering travelers the opportunity to explore the rich history, delectable cuisine, and idyllic landscapes of this Mediterranean region.
7-Night & 10-Night Italy and Malta Cruise
The 7-night cruise takes you on a journey from Italy's Sicily to the archipelago of Malta. Embarking from Valletta, you'll set sail for the first stop, Syracuse, where ancient ruins and Baroque architecture converge. The cruise continues with visits to picturesque places such as Taormina, Lipari, Amalfi and Capri.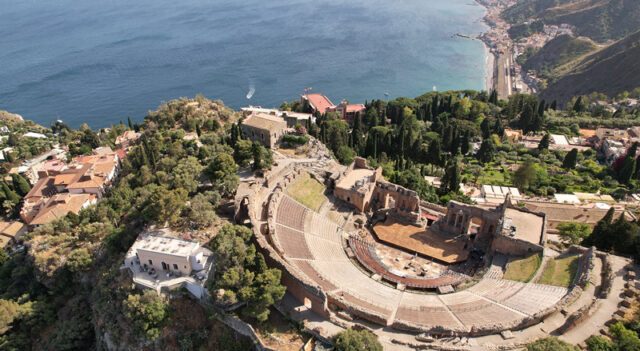 Onboard Experience
Variety Cruises is dedicated to ensuring that each cruise is not just a vacation but a life-enriching adventure. Onboard, you can savor delicious Mediterranean cuisine prepared with locally sourced ingredients. The small group size means you can enjoy a more relaxed atmosphere and make lasting connections with fellow travelers. The ships are equipped with comfortable cabins, elegant lounges, sun decks, and more, ensuring a comfortable and memorable voyage.
Guests' testimonials
"This cruise has been excellent. Our Cruise Coordinator has been fantastic; his enthusiasm has helped make this a memorable experience. We loved the Aeolian Islands, and also Sicily is a must-see!"
Variety Cruises prides itself on creating exceptional cruise experiences, and this heartfelt testimonial reflects just that. The enthusiastic Cruise Coordinator, dedicated to ensuring every detail of the journey is perfect, plays a vital role in making the cruise memorable for passengers.
The Aeolian Islands, a volcanic archipelago located just off the northern coast of Sicily, are known for their breathtaking beauty and unique landscapes. Travelers are captivated by the picturesque villages, crystal-clear waters, and the opportunity to explore volcanic terrain. Whether you're lounging on the black sand beaches of Stromboli or exploring the archaeological wonders of Lipari, each island in the Aeolian chain has something extraordinary to offer.
Sicily, the largest island in the Mediterranean, is a treasure trove of history, culture, and cuisine. It boasts a rich blend of Greek, Roman, and Norman influences, and you can explore ancient ruins, charming villages, and, of course, indulge in delectable Sicilian dishes. From the bustling streets of Palermo to the historic beauty of Syracuse, Sicily truly is a "must-see" destination.
"We loved the tours in Lipari and Etna."
Variety Cruises takes pride in offering carefully curated tours that allow travelers to immerse themselves in the local culture and natural wonders of the region. Lipari and Etna, both in Sicily, offer unique experiences that leave a lasting impression on guests.
Lipari, the largest of the Aeolian Islands, boasts a charming Old Town with its narrow streets, lively piazzas, and archaeological treasures. A guided tour through Lipari provides travelers with insights into the island's history and vibrant culture, making for a memorable experience.
Mount Etna, Europe's most active volcano, is a geological wonder that offers adventurous souls the opportunity to explore its rugged landscapes. Variety Cruises ensures that the tours to Etna are not only safe but also informative. Guests can witness the dramatic landscapes created by the volcano's eruptions, and they may even have the chance to sample some of the region's fine wines during their visit.
Conclusion
Variety Cruises' 7-night and 10-night voyages through Italy and Malta promise a voyage through a Mediterranean paradise. As you explore historical sites, savor local flavors, and soak in the beauty of the Mediterranean, you'll create memories that last a lifetime. Although these cruises were temporarily paused, they are set to resume in 2025, ready to welcome travelers back for an unforgettable adventure. So, mark your calendars, and prepare to embark on an extraordinary journey with Variety Cruises through Italy and Malta.