In the words of our favorite poet Kavafis: "As you set out for Ithaka hope your road is a long one, full of adventure, full of discovery".
Immerse yourself in the essence of extraordinary adventures, where we invite you to go deeper. Deeper into the heart of each destination, deeper into the vibrant communities we visit, and deeper into the captivating history and culture of the places we explore. Our vision at Variety Cruises is to provide unforgettable journeys by small boat that awaken your curiosity and allow you to uncover the hidden treasures of the world. Since 1949, our expert knowledge in marine travel has shaped meticulously planned itineraries, from our signature cruises to our limited collection thematic cruises. However, we understand that the forces of nature, including severe weather and even over-tourism, can at times alter our path. With unwavering dedication, we embrace the unpredictable and reroute our journeys, guided by our "Go With the Wind" philosophy, adjusted with the safety and comfort of our guests and team at heart.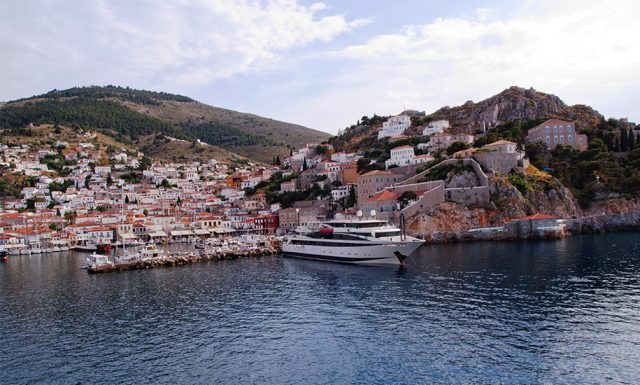 Embark on a remarkable journey with Variety Cruises, where our commitment to providing sustainable small boat cruises to unique destinations is accompanied by our unwavering focus on your well-being and safety. Our experienced captains, backed by our rich expertise since 1949, offer in-depth destination-driven itineraries that showcase a blend of popular highlights and hidden gems accessible only by small boats. Picture yourself exploring the charming island of Hydra in Greece, a serene oasis untouched by cars and known for its picturesque streets and tranquil atmosphere. Or imagine indulging in an extended stay in the captivating paradise of Bora Bora in French Polynesia, immersing yourself in the vibrant local culture and basking in the turquoise waters of its world-renowned lagoon.
With our "Go With the Wind" philosophy, we encourage guests to stay flexible and embrace the unexpected, allowing us to adjust itineraries when weather conditions call for a change in plans. While unforeseen circumstances may lead to adjustments, these situations often present hidden opportunities and unexpected surprises. Our small boat, the Galileo, for instance, can access secluded harbors typically reserved for yachts and local fishing boats, providing you with exclusive experiences and authentic interactions with local communities. Whether it's witnessing a fisherman mending his nets in a timeless island setting or having the chance to learn intricate local dances, Variety Cruises ensures that you can immerse yourself in the true essence of each destination.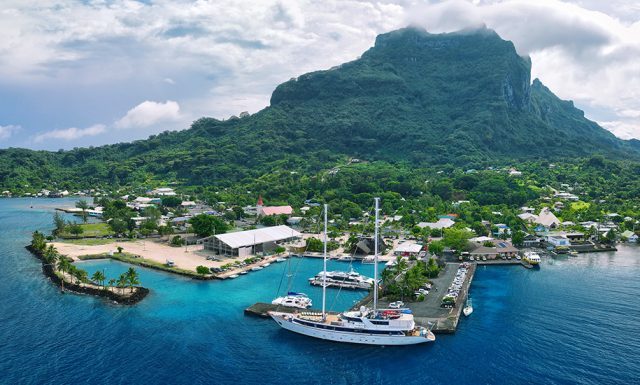 As responsible tourism operators, we are dedicated to sustainability and mitigating our environmental impact. Through our partnership with TOURISM DECLARES CLIMATE EMERGENCY and SUSTAINABLE TRAVEL INTERNATIONAL, we actively work towards offsetting and reducing our carbon emissions, striving to create a better world at sea. By choosing Variety Cruises, you can be part of our collective efforts to protect the environment and support local communities.
Join us on board and experience the wonders of off-the-beaten-path destinations, indulge in exclusive experiences like secluded beach lunches, and enjoy peace of mind knowing that we always have a Plan B to create an unforgettable adventure while prioritizing your safety. Trust us to take you on a journey where flexibility meets adventure, guided by the winds and gods, with Variety Cruises.